Folksy Florals Bundle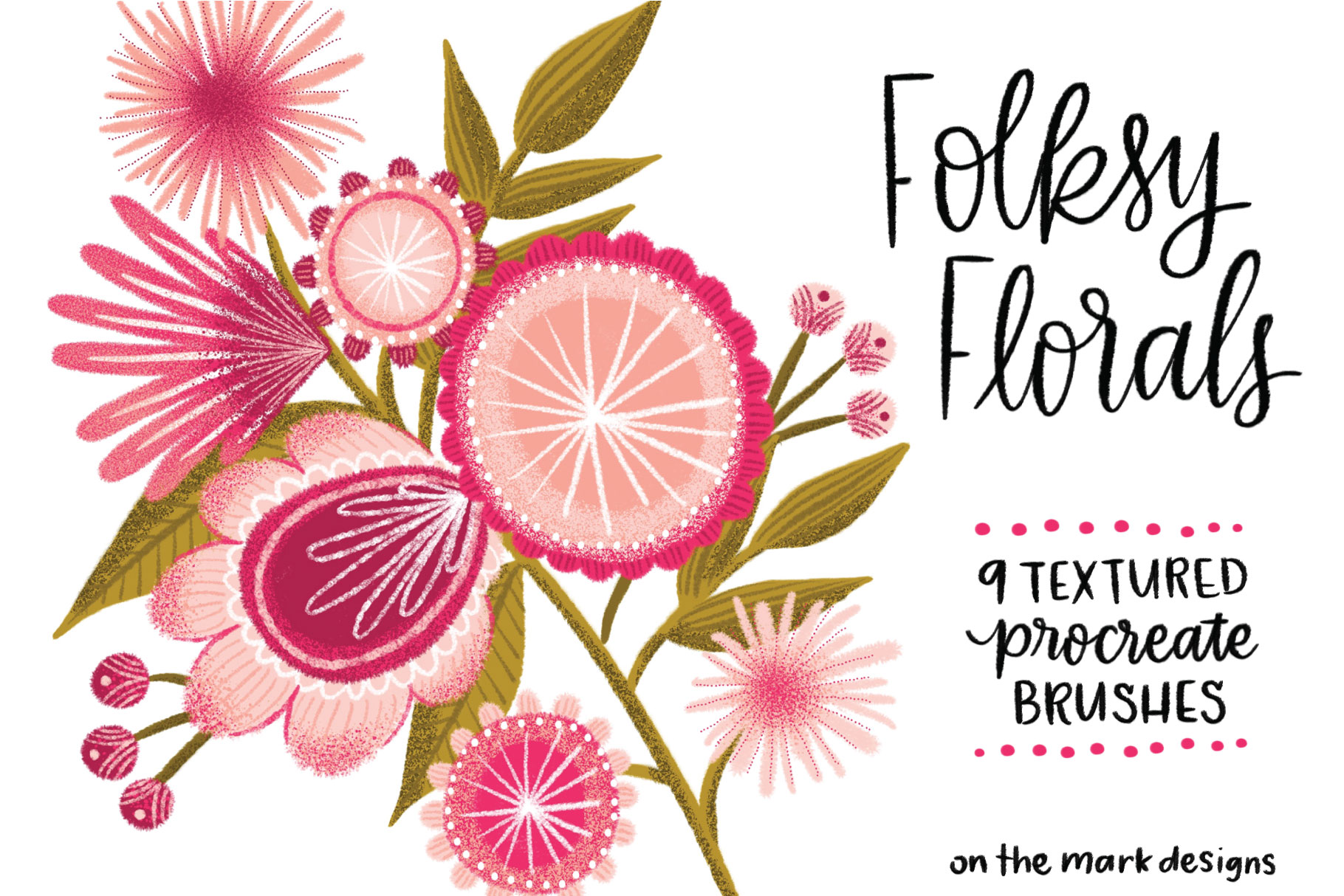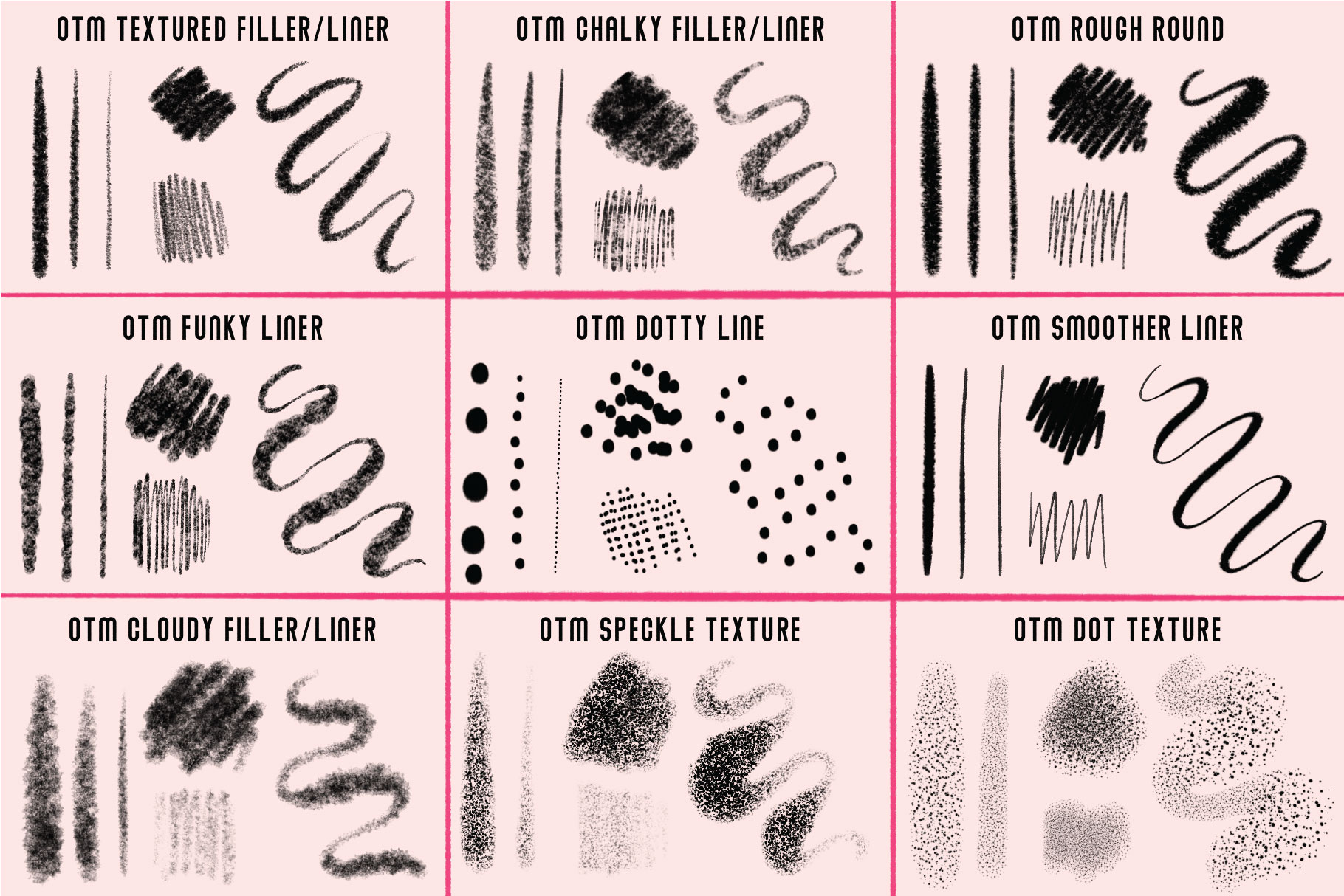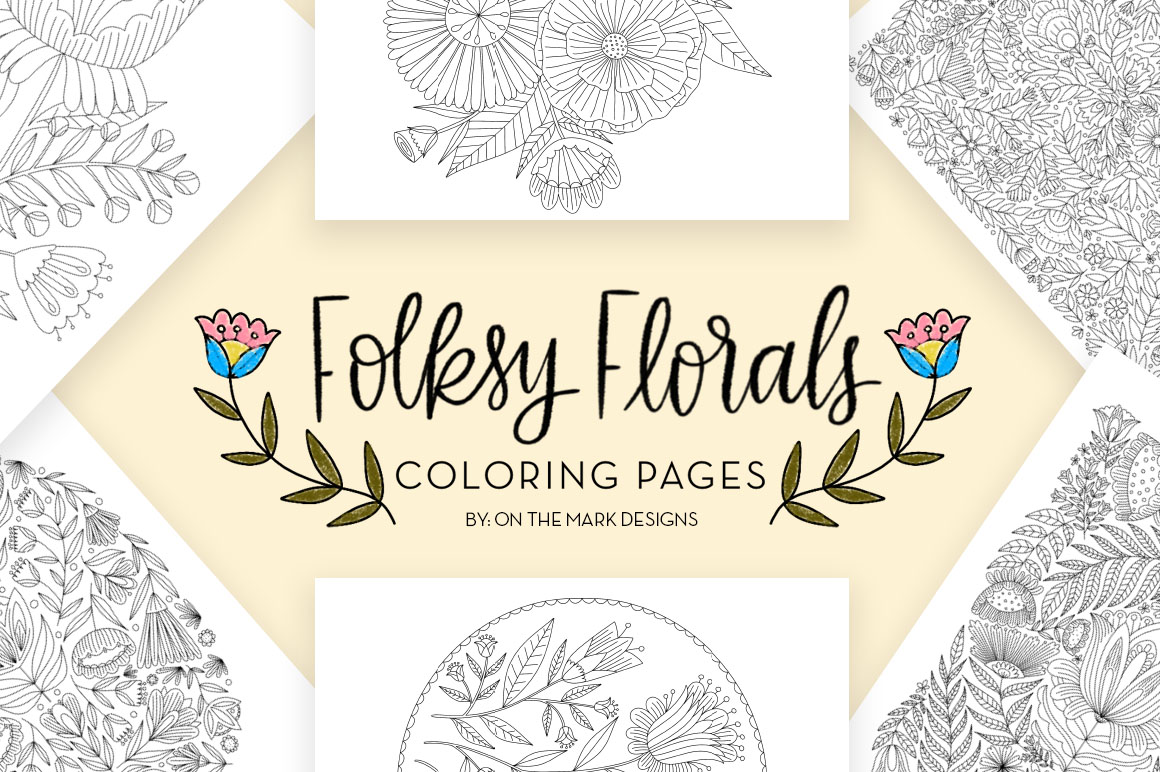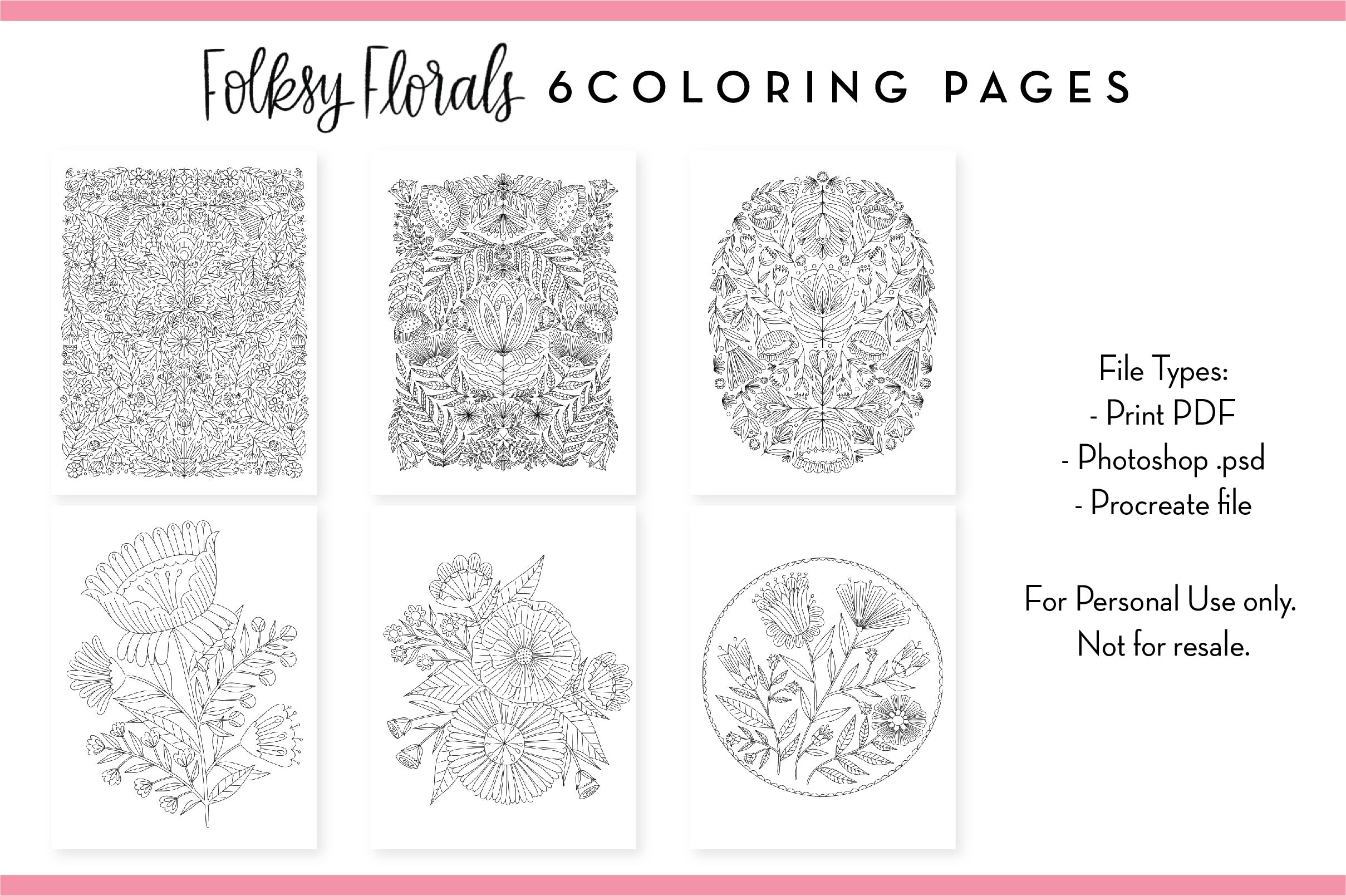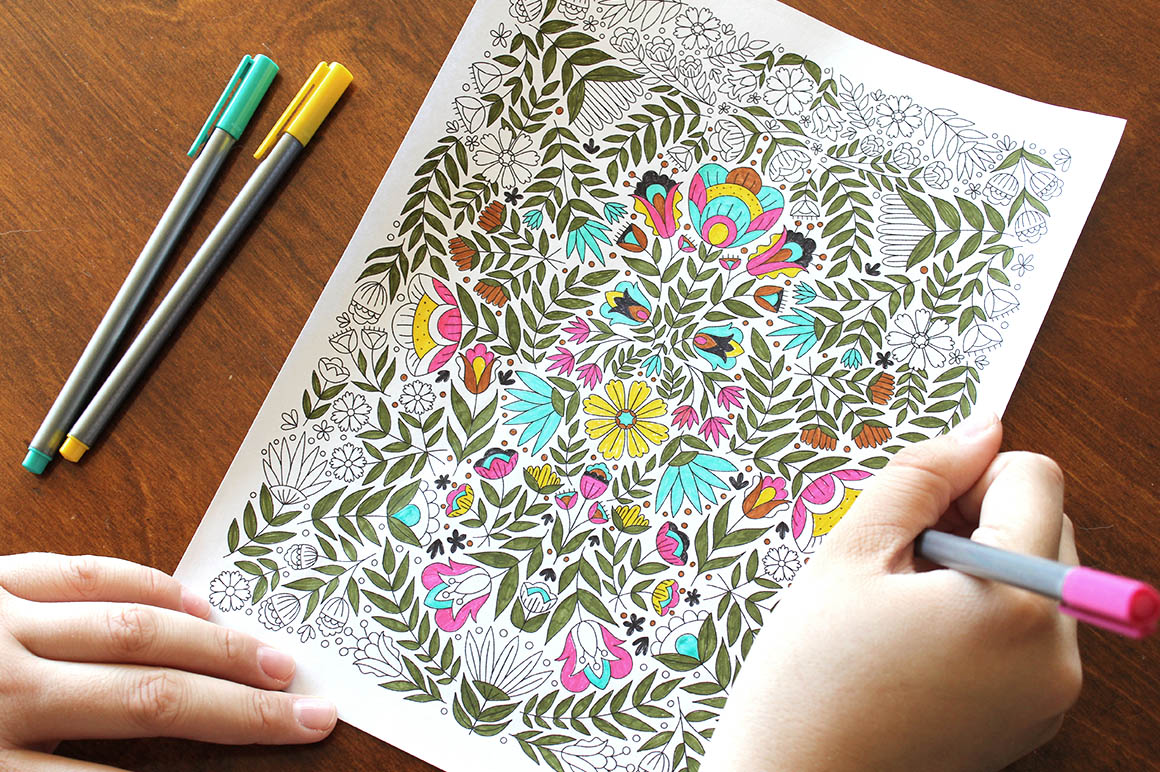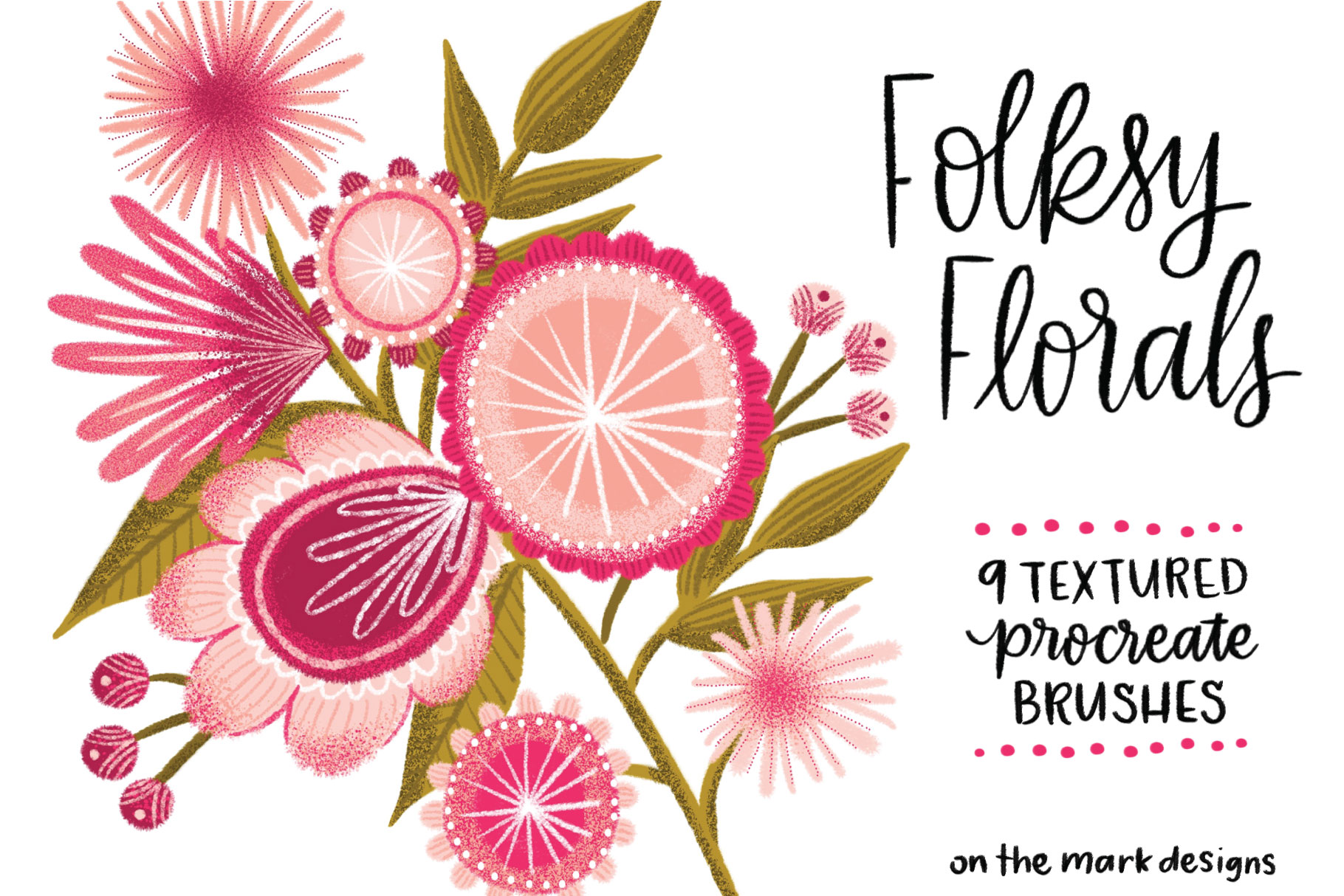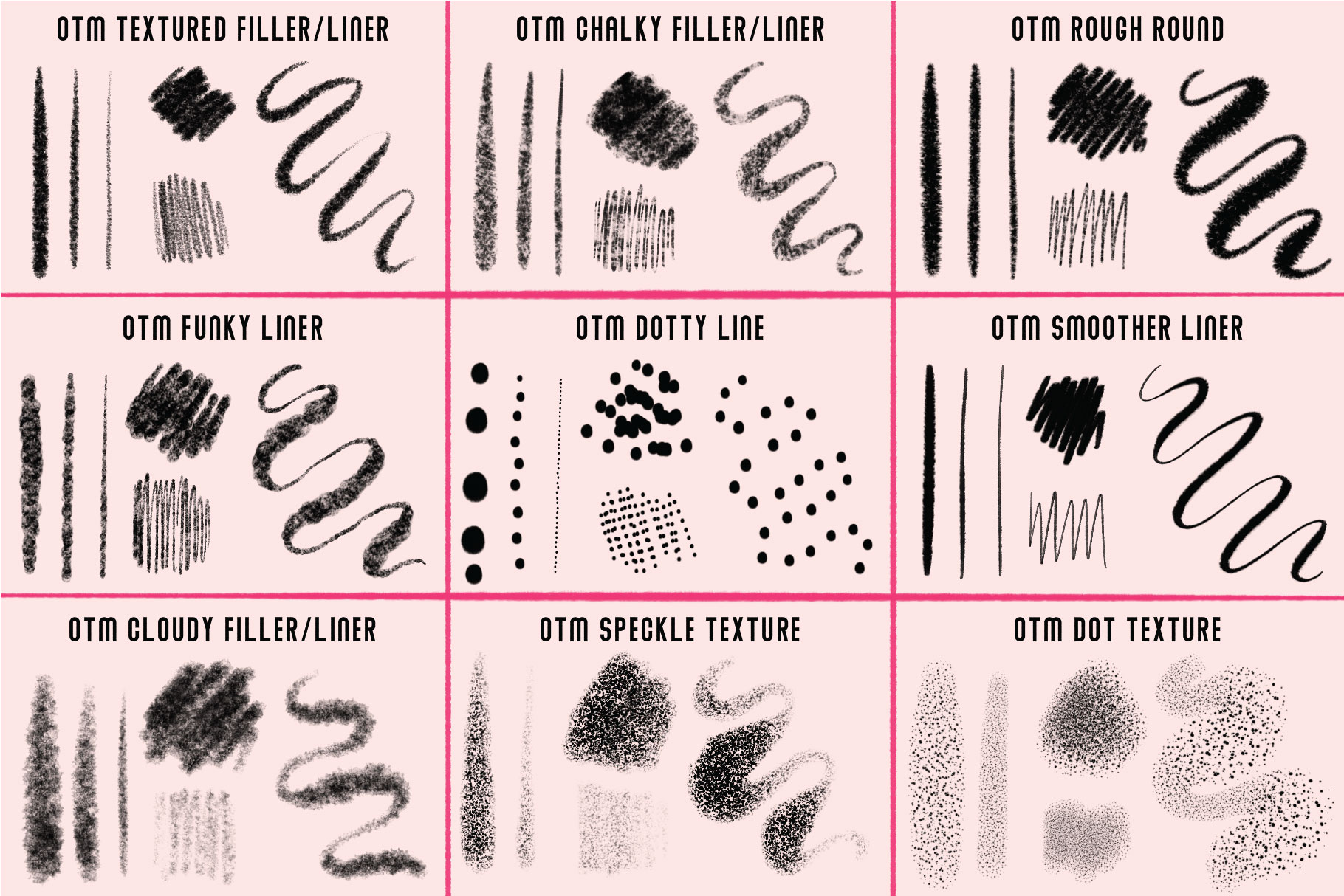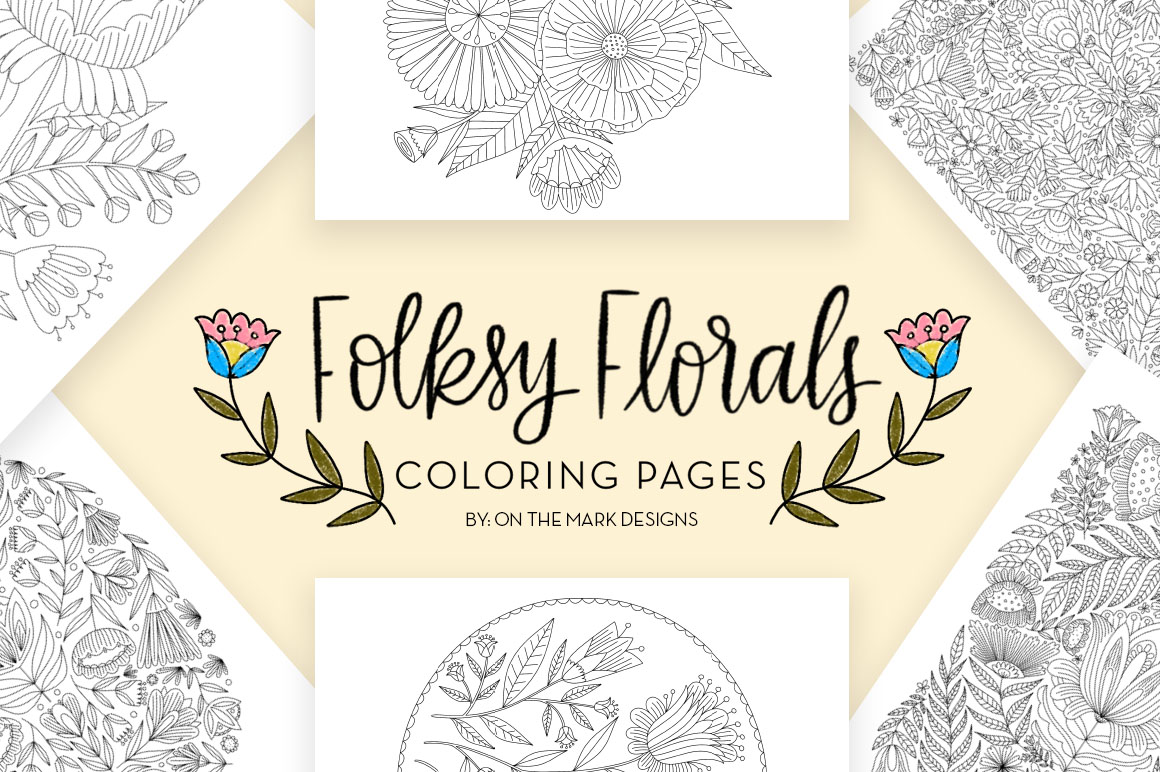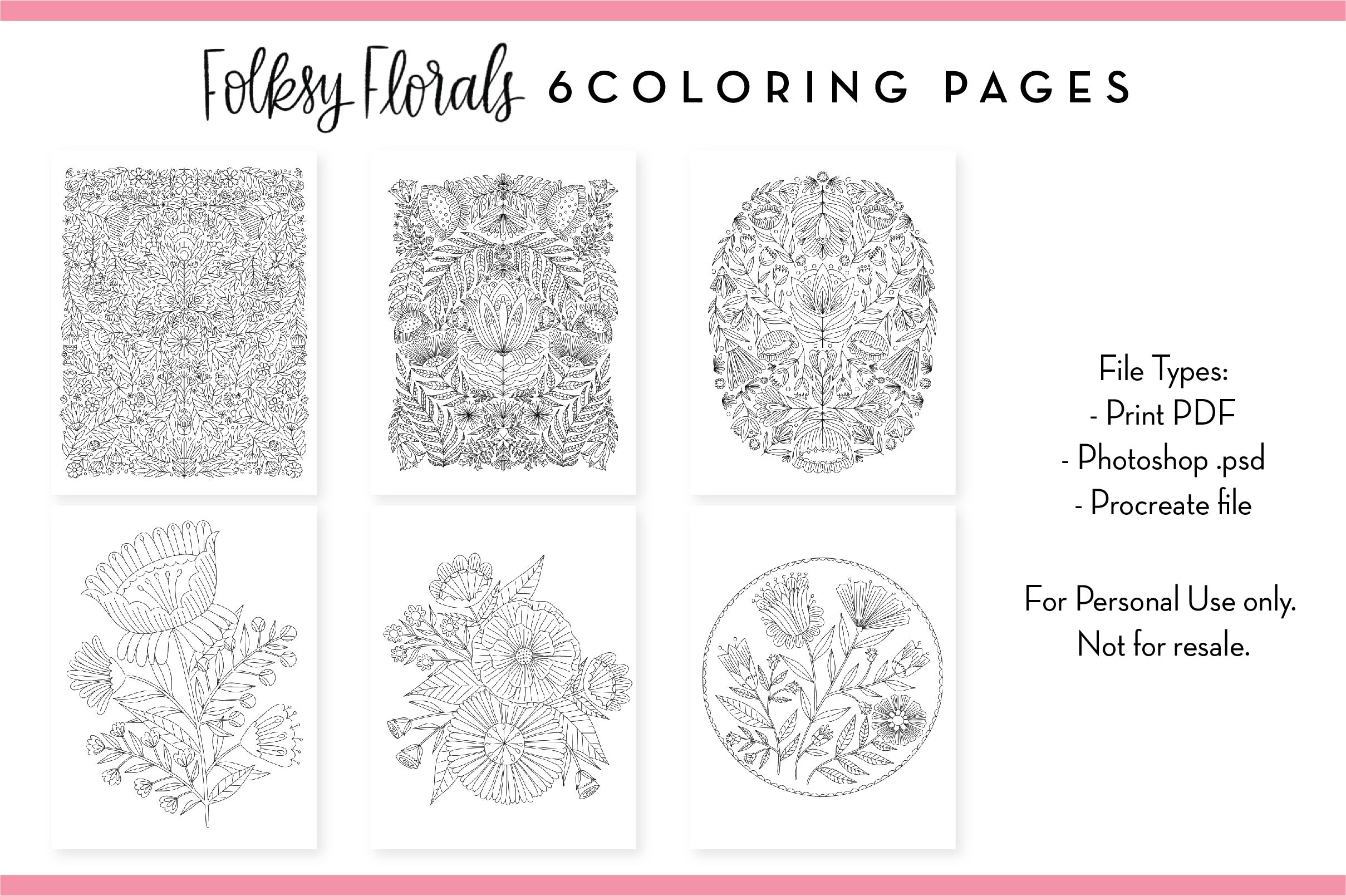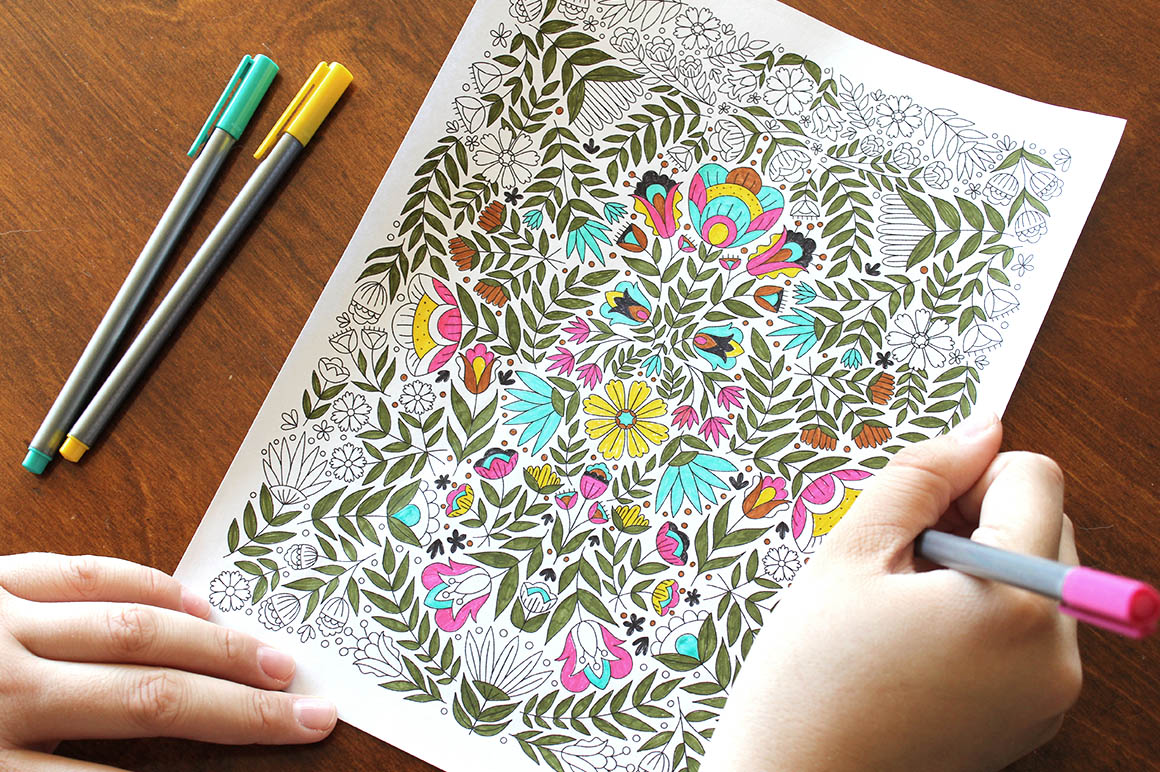 Folksy Florals Bundle
Love all the Folksy Florals products and don't want to have to buy them individually? Now you don't have to with the Folksy Florals Bundle! Get the Folksy Florals Procreate Brushes, Folksy Florals Templates and Folksy Florals Coloring Pages all together at a discount price!
Folksy Florals Procreate Brushes
Folksy florals have become a staple in my illustrating as I am sure you are all aware! When I went searching for some nice toothy brushes to create my simple shapes in to give them more depth, I decided I needed to just make some of my own instead of searching for the perfect thing! I use these brushes for florals as well as a whole slew of other projects, they are just that versatile!
What's Included in Folksy Florals Procreate Brushes:
1. OTM Textured Filler/Liner – This liner is great for smaller details with just a bit of tooth on the inside and out. Make it bigger and it can cover large areas with a subtle texture.
2. OTM Chalky Filler/Liner – With a more open texture, this filler/liner has a chalk like feel that is great to build up color with in layers.
3. OTM Rough Round – This brush has a more solid middle, but a slightly spiky edge that gives solid lines a little bit of spunk.
4. OTM Funky Liner – With a bit of a watery/bubbly inside, this liner is my favorite for adding small details to flowers or illustrations.
5. OTM Dotty Liner – The dots in this dotty liner aren't perfectly symmetrical which makes for a more folksy addition to your illustrations.
6. OTM Smoother Liner – The smoothest of the set, this brush is great when you want a more solid look with just the slightest bit of feathering on the outside. Use a textured brush over this one for a nice two tone affect.
7. OTM Cloudy Filler/Liner – This liner/filler has a cloudy texture that is also great for layering.
8. OTM Speckle Texture – This versatile texture can be used large or small to create depth in flowers, lettering or other illustrations. The more pressure you put on it, the darker the texture.
9. OTM Dot Texture – This dotty texture can be used in one swipe, or built up to create a deeper dotty texture. Press harder for larger dots, or softer for smaller dots.
These brushes are ONLY compatible with the Procreate app on compatible Apple iPads. They do not work in Photoshop, Illustrator, or any other program or app.
Folksy Florals Templates
Do you ever look at your blank screen and you just don't know where to start? If you are looking to gain some knowledge and confidence in your flower drawing composition abilities, this product is the perfect match! Sort through 28 beautifully laid out floral templates that will help streamline your work wether you are a beginner or seasoned illustrator. I created this product to help you create in your own unique style, just maybe a little faster and without the hassle of composition!
What's Included in Folksy Florals Templates:
- 28 floral templates ranging from circles, to borders, to pattern starters and beyond! All templates come as a .procreate, .psd, and .pdf file.
- 6 color palettes set up for Procreate, Photoshop, Illustrator and a PDF
- 16 small bouquet brushes/stamps in a Procreate Brush file, .psd, and PDF
To watch how-to videos on these templates go to youtube.com/chelseaekbergotm
Folksy Florals Coloring Pages
These 6 intricate folk art floral coloring pages will keep you, your friends, and your kids entertained for days! They range from very intricate to more simple and can be printed out again and again to color to your hearts content!
What's Included in Folksy Florals Coloring Pages:
- Printable PDF
- Photoshop .PSD in case you want to color it in digitally on your computer
- Procreate file so you can enjoy coloring them in digitally on your iPad
For personal use only, not for resale or use in products or advertising of any kind.