Folksy Florals Templates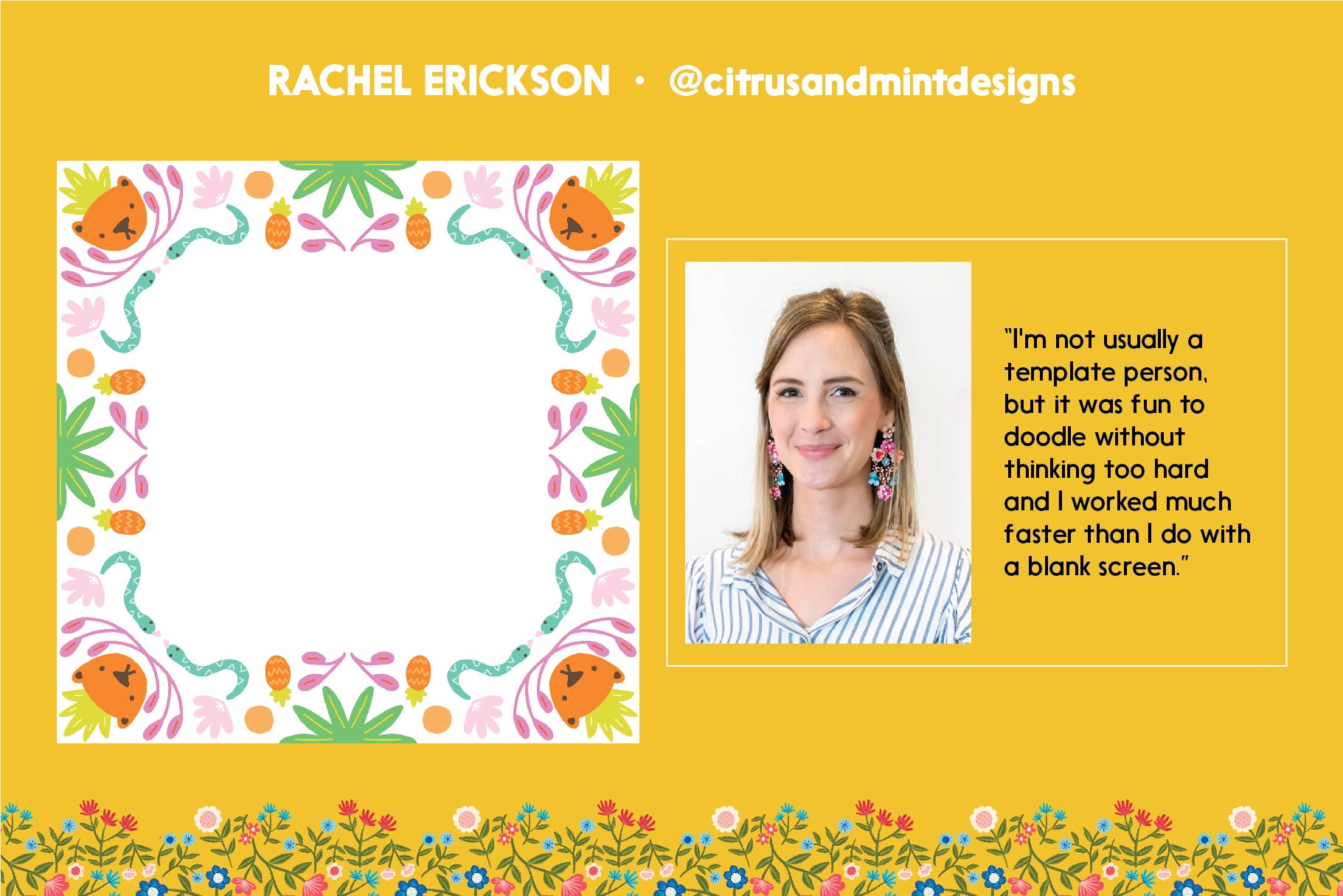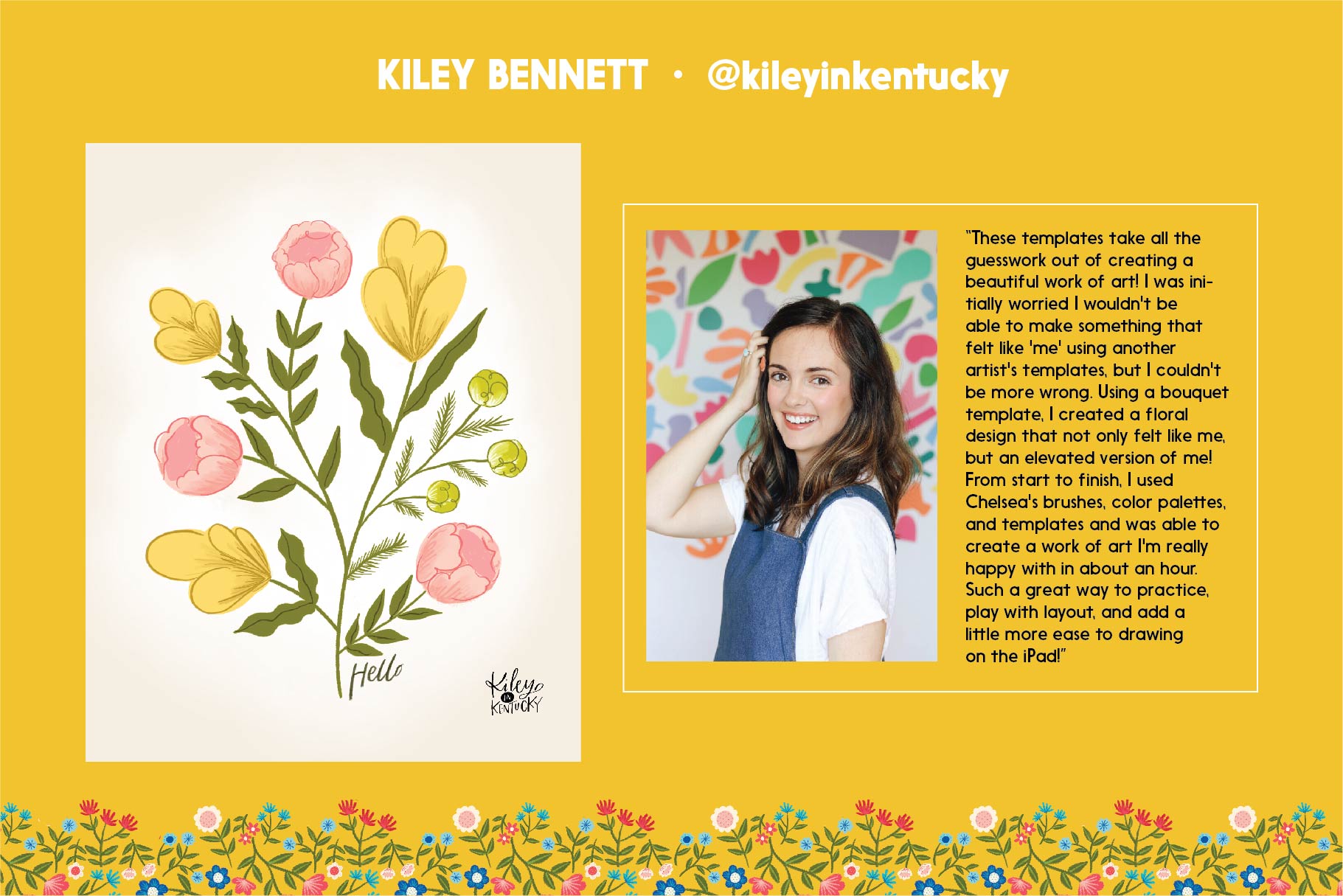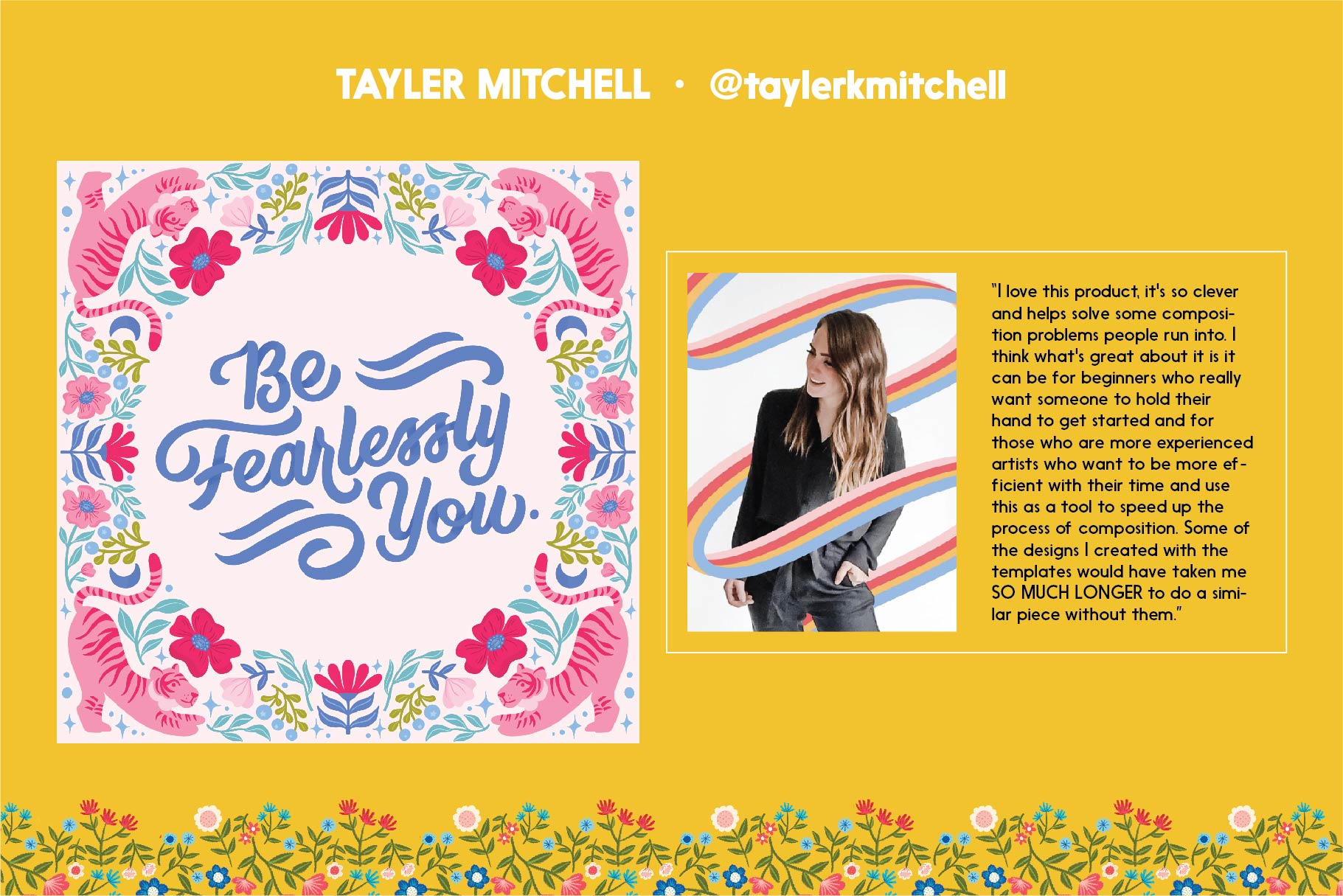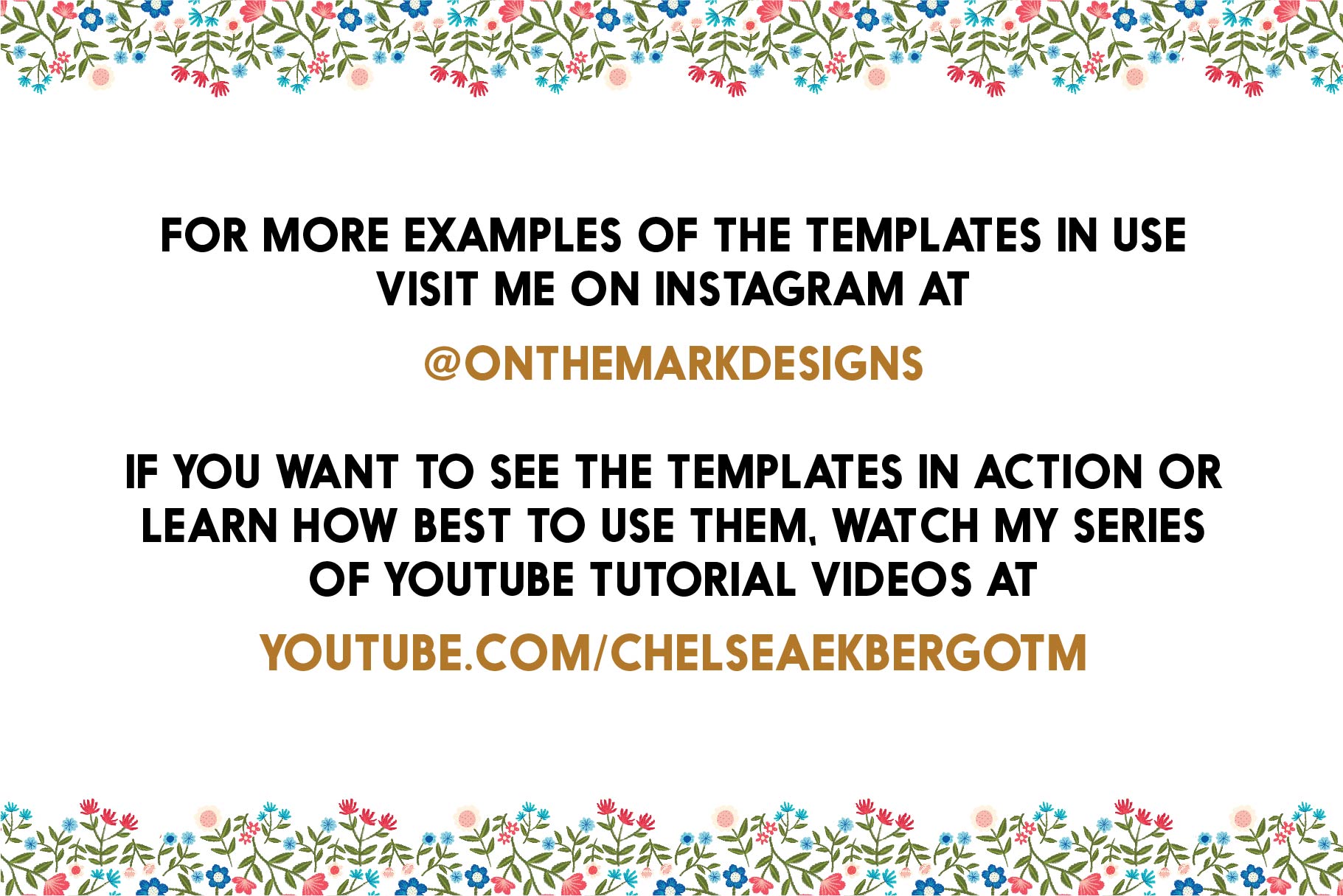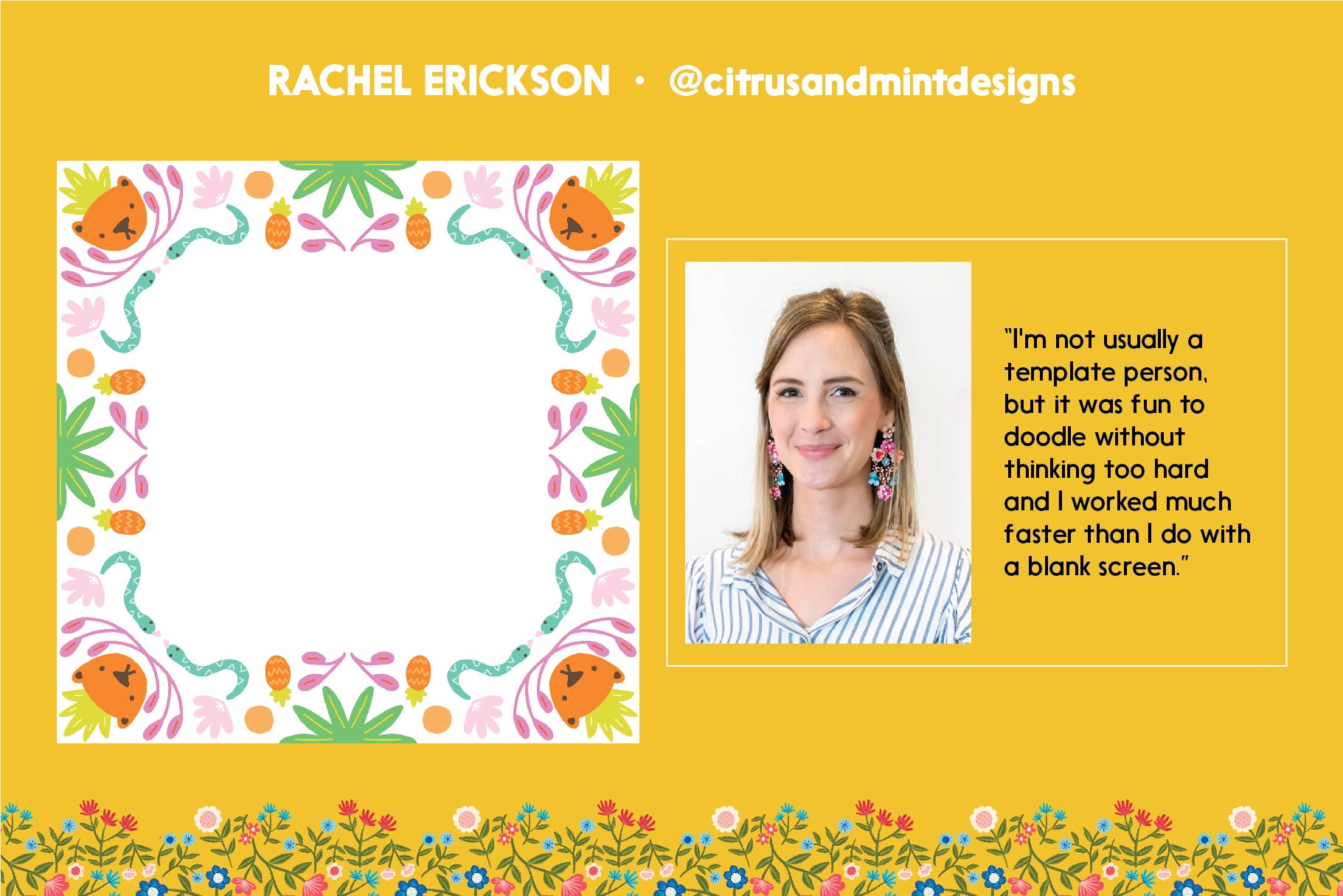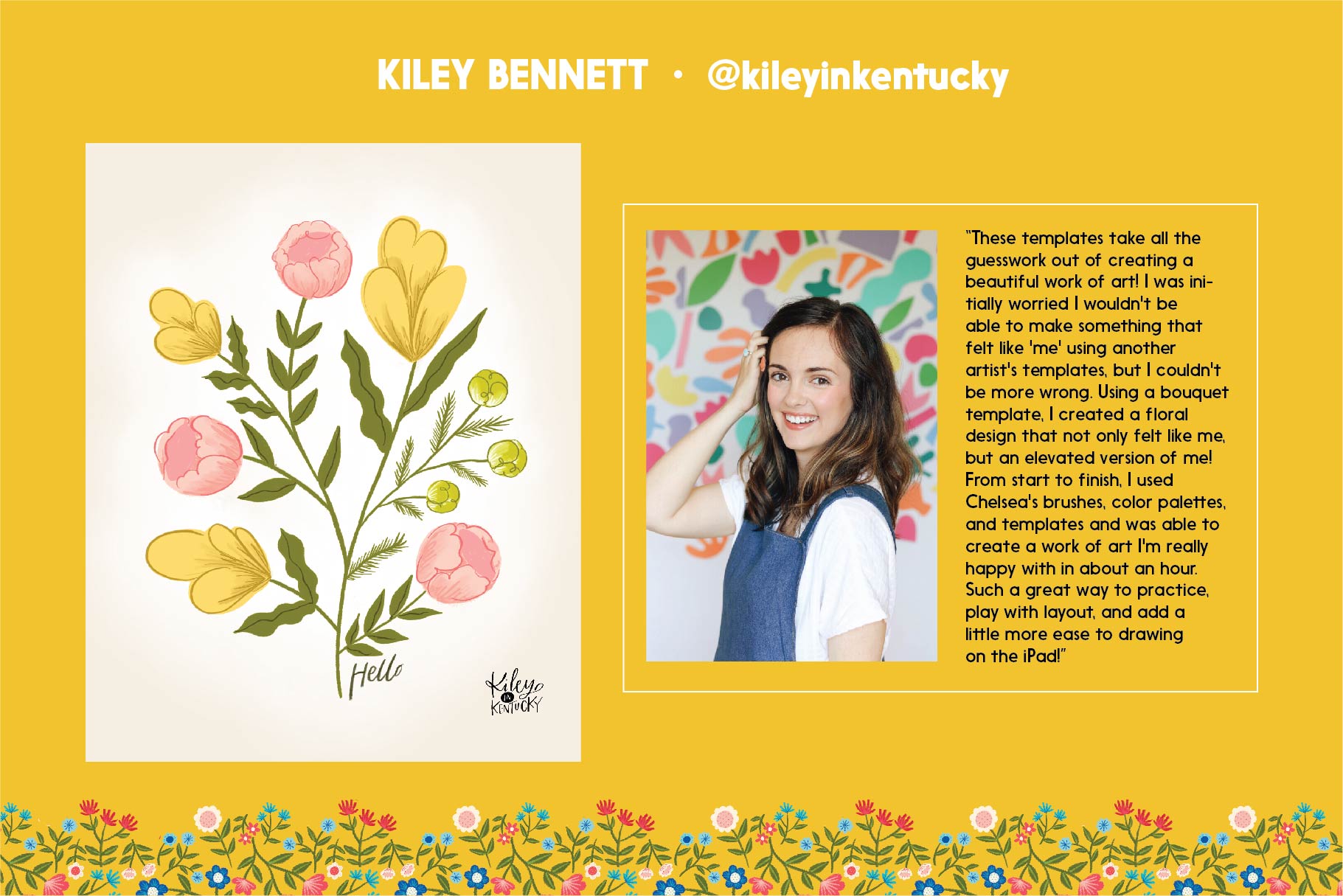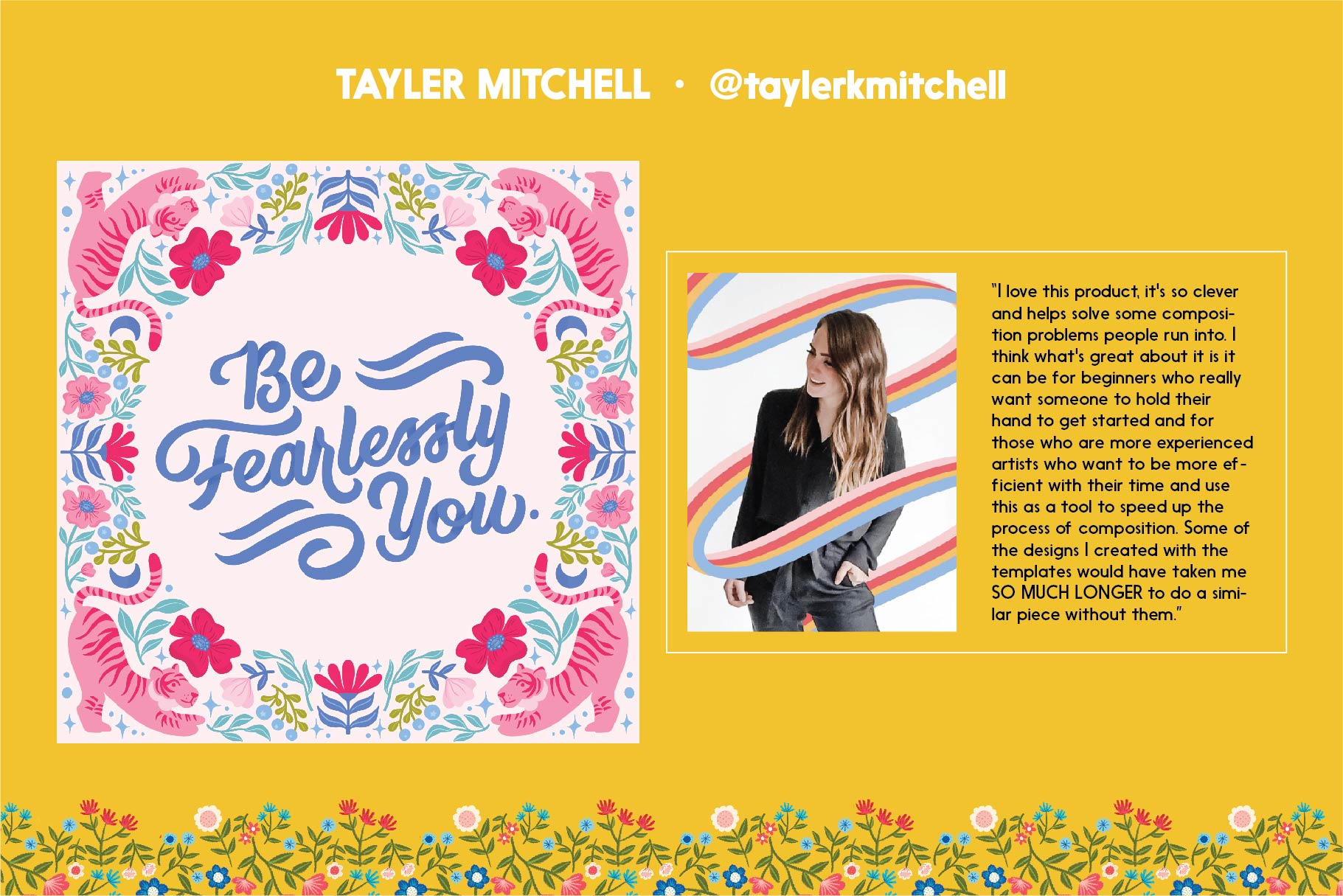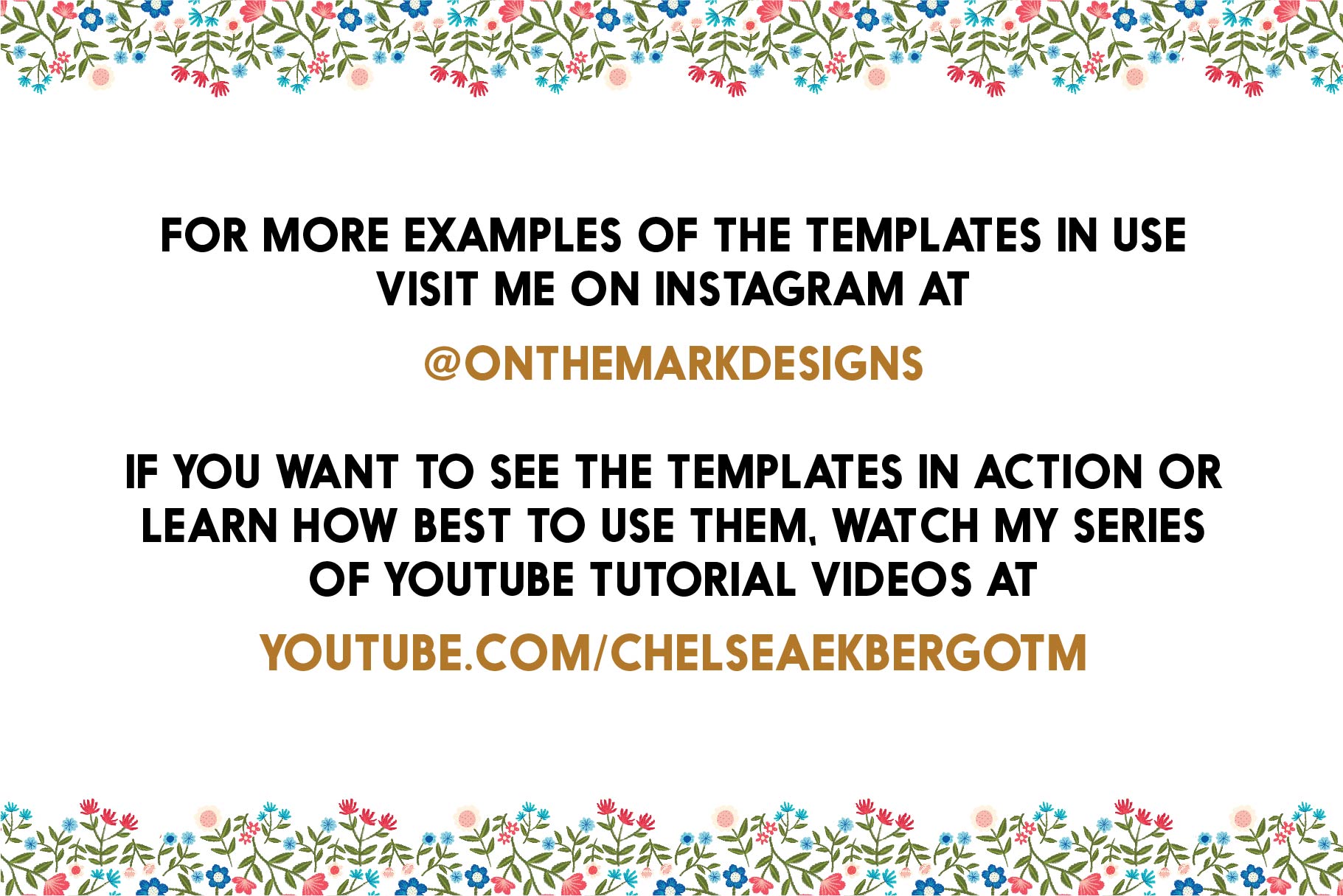 Folksy Florals Templates
Do you ever look at your blank screen and you just don't know where to start? If you are looking to gain some knowledge and confidence in your flower drawing composition abilities, this product is the perfect match! Sort through 28 beautifully laid out floral templates that will help streamline your work wether you are a beginner or seasoned illustrator. I created this product to help you create in your own unique style, just maybe a little faster and without the hassle of composition!
What's Include:
28 floral templates ranging from circles, to borders, to pattern starters and beyond! All templates come as a .procreate, .psd, and .pdf file.

6 color palettes set up for Procreate, Photoshop, Illustrator and a PDF

16 small bouquet brushes/stamps in a Procreate Brush file, .psd, and PDF
You can also use Folksy Florals templates without an iPad! Simply print off the PDF templates, trace onto paper, or freehand your design on top of it.
For more information on how to use the templates in different ways and to see them in action, visit youtube.com/chelseaekbergotm
See what others have been saying about Folksy Florals Templates:
"These templates take all the guesswork out of creating a beautiful work of art! I was initially worried I wouldn't be able to make something that felt like 'me' using another artist's templates, but I couldn't be more wrong. Using a bouquet template, I created a floral design that not only felt like me, but an elevated version of me! From start to finish, I used Chelsea's brushes, color palettes, and templates and was able to create a work of art I'm really happy with in about an hour. Such a great way to practice, play with layout, and add a little more ease to drawing on the iPad!" -Kiley Bennett @kileyinkentucky
"Using the On the Mark bundle is ever so fun for artists of all levels! Chelsea has thought of everything a budding floral designer might need in their back pocket: helpful pattern templates, custom Procreate brushes, quirky color palettes, you name it. This Folksy Floral Bundle will help you push through your creative block by providing a structure for your creations. I'd highly recommend trying it out!" -Shea O'Connor @designed.by.shea
"I just adore floral art. It's kinda my go-to art. And, now I can do it much quicker with so much more variety than before with On The Mark's Folksy Floral Templates. These templates and brushes for Procreate not only speed up your work, but help you think outside of the box, taking you to a new level - but perfect for any stage of your art career. Chelsea makes it simple to use with her easy PDF guide, too. I will be using these as one of my favorite go-to templates for future art and quote projects." -Holly Mccaig @hollypixels
Need some more convincing? Watch the following walk-through and tutorial and I promise you will be ready to pull the trigger!
Share your amazing creations by tagging #folksyflorals and @onthemarkdesigns on Instagram! I love to see what you are creating and sharing them with my followers!
xoxo
Chelsea